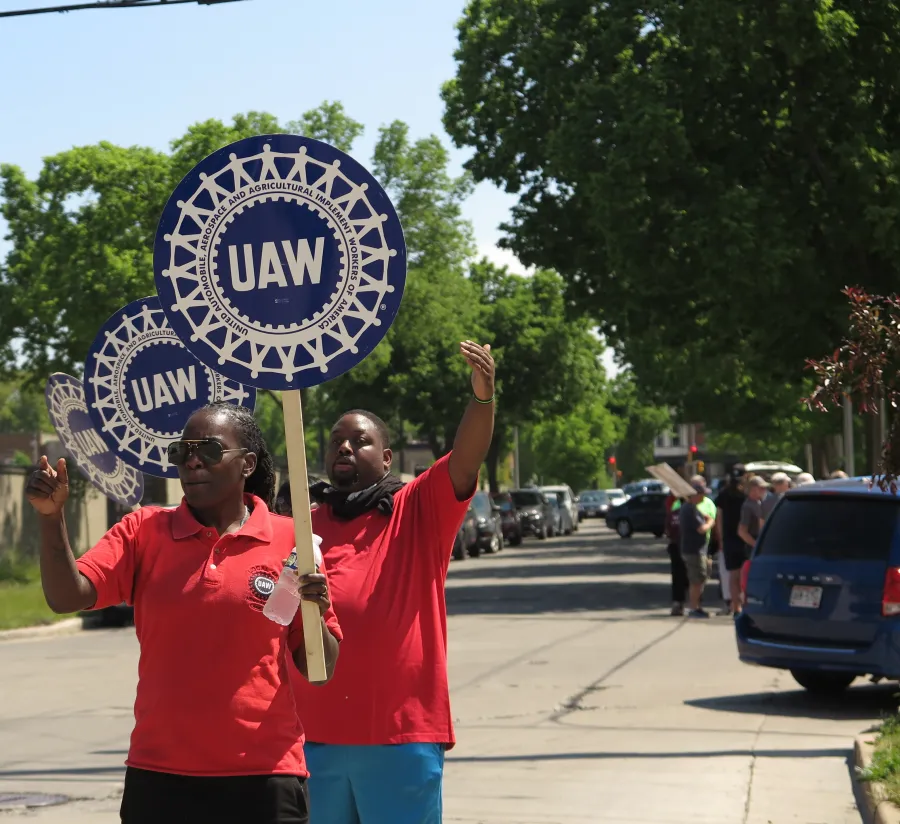 Wisconsin union members are joining together to save good union jobs at Master Lock, a UAW-represented plant in Milwaukee.
Join members of UAW Local 469 as we call on Master Lock to reverse the decision to close its Milwaukee plant.
Rally to Save Master Lock Jobs
Wednesday, May 31  
1:30 p.m. to 3:45 p.m.
Master Lock Plant- South Gate
32nd and Meineke, Milwaukee
Master Lock recently announced the company's decision to close their Milwaukee plant after 100 years, leaving some 400 workers without a job. Master Lock was founded in Milwaukee and is a manufacturing icon of our state. It is deeply disheartening to see another profitable corporation choose to close its doors in a never-ending quest for profit without regard for the people who do the work to make the company a success.
Join us tomorrow, Wednesday, May 31, from 1:30 p.m. to 3:45 p.m. with a speaking program at 3:00 p.m. as we call on Master Lock to keep the doors open and save good union jobs in Wisconsin.