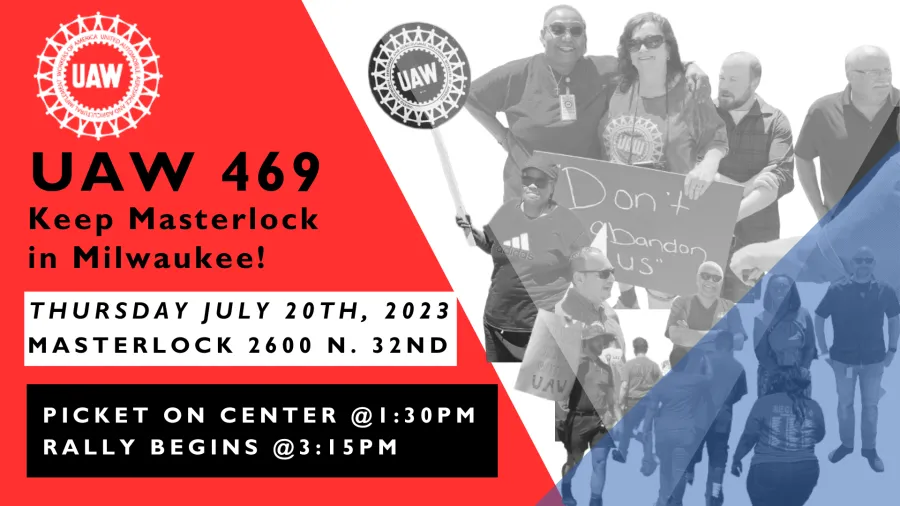 Join UAW Local 469 members for a picket and rally to keep good union Master Lock jobs in Milwaukee.  
When: Thursday, July 20. Picket line starts at 1:30pm with rally at 3:15pm.
Where: Center Street between 32nd and 33rd Street in Milwaukee  
Wear red!  
Fortune Brands has refused to enter into discussions with UAW union leadership to discuss their announcement of the planned closure of the Master Lock Milwaukee facility. Master Lock recently announced the company's decision to close their Milwaukee plant after 100 years, leaving some 400 workers without a job. Master Lock was founded in Milwaukee and is a manufacturing icon of our state. It is the hard work, skills and dedication of Wisconsin workers that has made Master Lock successful.  
Join together with UAW Local 469 members as we call on Master Lock to keep the Milwaukee plant open and keep good union manufacturing jobs in Wisconsin.