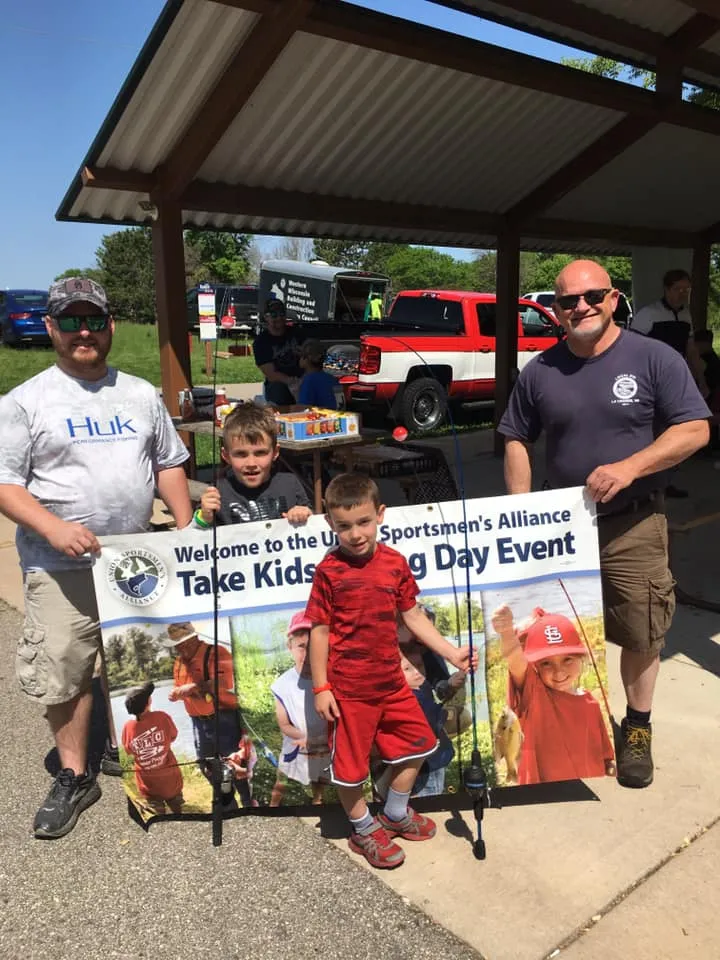 Local Area Labor Councils and Regional Building Trades Councils in Wisconsin have teamed up with the Union Sportsmen's Alliance's (USA) Boots on the Ground conservation program to host the annual Take Kids Fishing Day. Kids will receive free fishing poles, bait, and a light picnic lunch at events across the state. Union members will be on hand to help teach kids how to fish and respect our waters. 
Take Kids Fishing Events in Wisconsin
​​Fishing events are free and open to the public. Advance registration encouraged. Participants must be accompanied by a parent/guardian.
Take Kids Fishing Day is sponsored by the Building and Construction Trades Council of South Central Wisconsin, the Building and Construction Trades Council of Western Wisconsin, the Western Wisconsin AFL-CIO, the Greater West Central Labor Council, the South Central Federation of Labor, the Rock County Central Labor Council​, and the Union Sportsmen Alliance. It is the hard work and volunteer hours of union members that make this annual family-friendly community event possible.
Dust off those fishing skills and we will see you on the water!